Manaaki Ora Events
MOE – To sleep, to dream.
MOE is a one stop hub where Whānau can get assistance with the pre-planning, organising and execution and the after care of Tangihanga.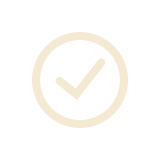 With You Every Step of
Tangihanga
The vision for MOE is to have a one stop hub where whānau can get assistance with the pre-planning, organising, execution and aftercare of tangihanga. .
Find Out More
Grief and financial stress are not a great combination so MOE wants to educate whānau of options available.
The best way to plan a funeral/ tangihanga is to plan in advance.
MOE will assist clients with options that will help alleviate the financial burden at the inevitable time. Whether it's a savings plan, Funeral or Life Insurance and making sure our client have a Will and has documented their final wishes with whānau engagement so everyone is aware and there are no surprises.
Find Out More
MOE can assist with the organising of a Tangihanga with a database of networks in the catering & venue sectors as well as MOE having their own affordable hire centre for resources required at any whanau event.
Find Out More
MOE is contactable 24/7 to assist whānau throughout the whole tangihanga to take the stress away at the emotional time. MOE will be the main contact between the whānau pani and Lawyer's, Insurance brokers, Funeral Home, caterers, venue hirer and any other service provider. MOE has their own hire centre so whānau can get affordable resources for any special event.
Having an independent planner at your side will help whānau make better decisions. Decisions not based on grief but based on informed choices to avoid the emotional over spend.
Find Out More
MOE can assist whānau with the closing of accounts, utilities and change of ownership of property if need be or liaise with the lawyer to complete. 
We can put together a check list of jobs required for whānau to complete if this suits their needs better.  
MOE has a database of services available in the self care needed after the loss of a loved one ie: counselling, Miri Miri, pampering with beauty therapist.
Our Misson
The purpose of MOE is to educate and empower whānau of the options available. By being prepared with savings, funeral or life insurance, having a Will, and documenting your final wishes with an independent funeral planner. MOE wants to take the stress away from whānau at the inevitable time. 
Manaaki Ora Events mission is dedicated to the highest quality of funeral planning delivered with care, trust and understanding.
Stay with whānau but has a MOE Package
Assistance throughout the whole tangi
Let Us Lend a Helping Hand
What Our Families are Saying
"…These events were made possible by Brenda and her whanau (communication was key for Brenda) to whom we owe huge gratitude to and for their hard work, sacrifice and time. She is truly an inspiration to us all and a true leader when faced with situations such as this one being close to the person who had passed away. We wish you all the best and look forward to seeing what the future holds for you Brenda…We cannot thank you enough.
Nga mihi nui kia koe, e kaha ana ki te whakatauki: "He aha mea nui o te Ao? He tangata! he tangata! he tangata!…"
Get In Touch
Whanau are simply not ready or prepared to deal with the death of a loved one.
Emotional overspending at the time of death is the main reason most people spend more than they need on a funeral for their loved ones.
If you would like more information on how MOE can help you: